Slide
Yuanda Intellectual Brilliant elevator has introduced automatic dusting equipment from France Smax, automatic painting equipment from Japan LAN and air compressor equipment from Belgium, which can spray and process elevator door jamb, car, door machine and other parts with high technical requirements.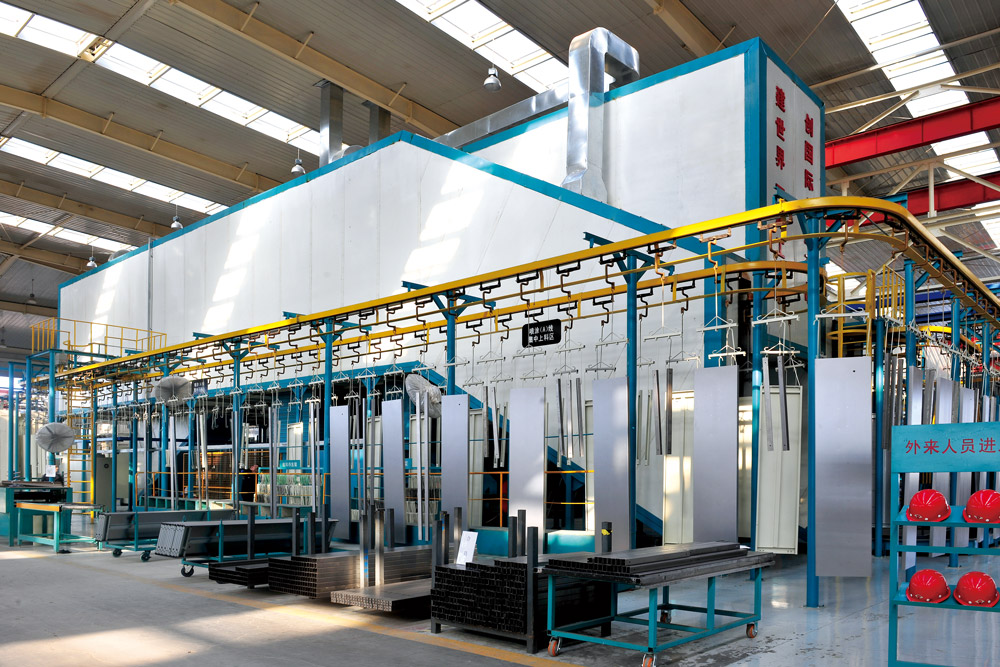 Metal spraying processing line (two)
Advanced spraying equipment is the solid foundation of high quality products. Complete pre-spraying treatment method and coating equipment fully meet the requirements of various elevator parts of anti-corrosion and appearance decoration.
Complete quality assurance system provides a strong guarantee for product quality. High quality coating and perfect coating detection means effectively control the exterior quality and internal quality of spraying of the elevator door panel, door jamb, car, guard plate, door machine and other parts.